The Devil's Light
Prey for the Devil
USA 2022
FSK: ab 16 Jahren
Länge: ca. 93 Min.
Vertrieb: EuroVideo
VÖ-Datum: 16.02.2023
Filmzine-Review vom 06.03.2023
Die junge Ordensschwester Ann (Jacqueline Byers) will die erste Nonne werden, die für die traditionell männliche Rolle des Exorzismus ausgebildet wird. In ihrer traumatischen Kindheit hatte sie bereits Berührungspunkte mit dem Thema, denn ihre Mutter (Koyna Ruseva) war einst von einem Dämon besessen. In einem katholischen Priesterseminar in Boston geht sie ihrer Berufung nach und soll sich um die kleine Natalie (Posy Taylor) kümmern, die besorgniserregende Symptome zeigt…
Der deutsche Regisseur Daniel Stamm ist im Exorzismus-Genre kein Unbekannter mehr. 2010 drehte er mit Der letzte Exorzismus bereits eine durchaus gelungene Found-Footage-Variante. Mit The Devil's Light (Original Prey for the Devil) kehrt er nun gut zehn Jahre später zu dem mittlerweile doch recht ausgelutschten Genre nochmal zurück. Viel Neues oder Innovatives gibt es nicht zu entdecken: Wie schon beim großen Ur-Vater Der Exorzist krabbelt das besessene Mädchen an Wänden und Decken herum, natürlich mit entsprechend verdrehten Augen und verzerrter Stimme. Sogar das Gesichts-Makeup, unterstützt von modernen CGI-Verzerrungen, erinnert an die gute alte Reagan aus dem Original. Nur der unsterbliche Satz "Your mother sucks cocks in hell" fällt leider nicht. Im Schlussdrittel kann The Devil's Light in Sachen Spannung und Grusel immerhin noch eine Schippe drauflegen. Unterm Strich eine routinierte Teufelsaustreibung mit ordentlichen Effekten und passabler Besetzung. Auf der Blu-ray überrascht die erstaunlich umfangreiche Auswahl an Extras, u.a. mit einem Audiokommentar und einer (ernst gemeinten) Zoom-Diskussion zwischen dem Drehbuchautor und einem "echten" Exorzisten.
Blu-ray Extras:
Audiokommentar mit Regisseur Daniel Stamm und Jacqueline Byers
Possessed: Making-of  (42 min)
A Lullaby of Terror (9 min)
The Devil's Tricks: Visual Effects (4 min)
Speak No Evil: A Real Exorcist and Church Psychologist Discuss Possession (61 min)
Dt. Trailer zum Film
Trailer zu 3 weiteren Titeln
Wendecover
Marcs Filmwertung
Routiniert inszenierte Teufelsaustreibung mit ordentlichen Effekten und passabler Besetzung.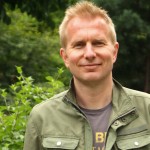 Leserwertung
Trailer
Cast & Crew