The Gift – Die dunkle Gabe
The Gift
USA 2000
FSK: ab 16 Jahren
Länge: ca. 107 Min.
Studio: Paramount Pictures
Vertrieb: Columbia Tristar Home Entertainment
Filmzine-Review vom 29.03.2002
In einem kleinen Südstaatenkaff lebt die verwitwete Annie Wilson (Cate Blanchett) mit ihren drei kleinen Söhnen. Annie hat eine ganz besondere Gabe, mit ihren Karten kann sie die Zukunft ihrer Mitmenschen voraussagen. Als eines Tages die junge Jessica King (Katie Holmes) spurlos verschwindet, wird Annie um Hilfe gebeten…

Mysteriöse Geisterthriller haben in Hollywood dank der gigantischen Erfolge von The Sixth Sense oder Schatten der Wahrheit derzeit Hochkonjunktur. Mit The Gift – Die dunkle Gabe von Kultregisseur Sam Raimi (Tanz der Teufel, Spiderman) steht nun der nächste Gänsehautgarant mit Gütesiegel auf dem Programm. Sein Film steht ganz in der Tradition der sogenannten "American Gothic"-Richtung, die ihren Ursprung in den literarischen Werken des US-Schriftstellers Edgar Allan Poe begründet. In The Gift setzt Raimi in erster Linie auf sanfte Gruselmomente und düstere Atmosphäre und nicht etwa auf vordergründige Metzel-Effekte. Besonders beindruckend und visuell ungemein wirkungsvoll sind Annies Zukunftsvisionen, von denen sie in regelmäßigen Abständen heimgesucht wird. Die Besetzung ist bis in die kleinste Minirolle überaus prominent: neben der alles überragenden Cate Blanchett (Heaven) in der Hauptrolle, agieren Keanu Reeves als gewalttätiger Hinterwäldler, Katie Holmes als Schlampe vom Dienst, Giovanni Ribisi als durchgeknallter Patient und Oscarpreisträgerin Hillary Swank als geschundene Ehefrau.

Im Gegensatz zur RC1-Fassung wird die DVD in Deutschland von Columbia-Tristar vertrieben. Die (werbelastigen) Extras sind zwar nur minimal besser, dafür verfügt die deutsche Scheibe über eine düster-stimmungsvolle DTS-Tonspur. Beim Bild ist zwar in den Nacht- und Nebelszenen störendes Rauschen zu erkennen, aber insgesamt überzeugen kräftige Farben und gelungene Kontraste.
Marcs Filmwertung
Stimmiges Südstaaten-Schauerstück mit erlesener Besetzung.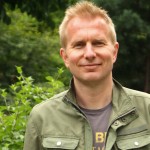 Leserwertung
Cast & Crew
Themen/Keywords
Mystery