The Hire (BMWFilms.com)
USA 2001-2003
FSK: Unrated
Länge: ca. 82 Min.
Studio: BMW North America
Vertrieb: BMW North America
Filmzine-Review vom 13.07.2003
Die 8 Kurzfilme umfassende The Hire-Serie von BMW North America genießt im Internet längst Kultstatus: Nicht weniger als 45 Millionen Zuschauer hat es seit der Premiere im April 2001 gegeben. Die innovative Film-Reihe kombiniert ein gezieltes Marketing mit aufwändig produzierten Action-Kurzfilmen von renommierten Hollywood-Regisseuren wie z.B. John Woo oder Tony Scott. In den Hauptrollen agieren ausnahmslos gestandene Akteure (Gary Oldman, Mickey Rourke, etc.) und Celebrities wie Madonna oder Marilyn Manson. Bindeglied der einzelnen Episoden ist der sogenannte "Driver", der von dem britischen Schauspieler Clive Owen (angeblich ein Kandidat für den zukünftigen Bond) verkörpert wird. Die Handlungen bewegen sich in einem zeitlichen Rahmen von 8 bis 14 Minuten und sind relativ simpel gestrickt. Meistens muss der "Driver" seine Kundschaft in wahnwitzigen Verfolgungsjagden, in denen natürlich stets diverse BMW-Modelle im Mittelpunkt stehen, zum Ziel bringen. Höhepunkte der auf Hochglanz getrimmten Action-Shorties sind Tony Scotts "Beat the Devil", in dem sich Gary Oldman als Herr der Finsternis mit Soul-Legende James Brown ein wildes Wettrennen liefert und "Powder Keg" von Alejandro González-Iñárritu (Amores Perros). Auch Humor kommt nicht zu kurz: In Guy Ritchies Beitrag "Star" kokettiert Madonna als übellaunige Diva mit ihrem eigenen Zicken-Image.

Die The Hire-DVD ist in Deutschland nicht erhältlich, kann aber für umgerechnet 7 Euro auf der bmwfilms.com Website geordert werden. Die Scheibe enthält die fünf alten Filme sowie die drei neuen Filme aus Staffel 2 ("Hostage", "Ticker", "Beat The Devil") in technisch makelloser Qualität. Das Bonusmaterial kann sich ebenfalls sehen lassen: Zu allen Shorties gibt es Audiokommentare der jeweiligen Regisseure, Hintergrundberichte über die Stunts, Bilder und Storyboards sowie ein Feature über Fahrtechniken. Die DVD ist Region Code Free und kann mit allen handelsüblichen deutschen Playern abgespielt werden.
Folgen


Hostage (John Woo, 10 min)


Ticker (Joe Carnahan, 10 min)


Beat the Devil (Tony Scott, 10 min)


Ambush (John Frankenheimer, 8 min)


Chosen (Ang Lee 10 min)


The Follow (Wong Kar-Wei, 11 min)


Star (Guy Ritchie, 9 min)


Powder Keg (Alejandro González-Iñárritu, 14 min)


Marcs Filmwertung
BMW goes Hollywood: Actionreiche (Werbe)-Compilation mit großem Staraufgebot.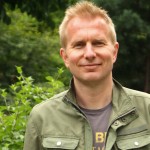 Leserwertung
Cast & Crew
Regie: Alejandro González Iñárritu, Ang Lee, Guy Ritchie, Joe Carnahan, John Frankenheimer, John Woo, Kar-Wai Wong, Tony Scott
Schauspieler: Madonna, Clive Owen, Danny Trejo, Don Cheadle, F. Murray Abraham, Forest Whitaker, Gary Oldman, James Brown, Marilyn Manson, Mickey Rourke, Robert Patrick, Stellan Skarsgard
Musik: diverse Komponisten
Produzent(en): , Aristides McGarry, Rubyn Boardman