The Shallows: Gefahr aus der Tiefe
The Shallows
USA 2016
FSK: ab 12 Jahren
Länge: ca. 86 Min.
Studio: Columbia Pictures
Vertrieb: Sony Pictures Home Entertainment
Filmzine-Review vom 02.01.2017
An einem geheimen Traumstrand in Mexiko findet Nancy (Blake Lively) ein absolutes Surfer-Paradies vor. Während sie auf die nächste Welle wartet, entdeckt sie nicht weit entfernt ein großes treibendes Etwas im Wasser. Noch bevor sie richtig erkennt, dass es sich um einen Walkadaver handelt, hat ein Weißer Hai sie als Eindringling und vermeintlichen Fresskonkurrenten bereits erspäht. Schon reißt das Ungetüm sie in die Tiefe, zertrümmert ihr Board und fügt ihr eine klaffende Wunde am Oberschenkel zu. Nancy rettet sich auf einen kleinen Felsen, doch der Hai kreist weiter – und weit und breit keine Menschenseele…
Dauert es bei Spielbergs Der weiße Hai über eine Stunde, bis man das Monster zu Gesicht bekommt, gibt es bei The Shallows bereits nach wenigen Sekunden einen ersten Vorgeschmack auf die Kreatur. Diese ist selbstverständlich animiert, recht passabel sogar, wird aber unaufdringlich eingesetzt und bleibt so stets die verborgene Bedrohung aus der Tiefe, die sie nun einmal ist. Mit einer angenehm unprätentiösen Blake Lively (Gossip Girl) steht eine toughe Frau im Mittelpunkt des Überlebenskampfes, der einem schon fast selbst körperlich wehtut. Als moralischen Beistand hat man ihr eine verletzte Möwe mit auf den Felsen gesetzt. Das rettende Ufer ist in fast greifbarer Nähe und doch viel zu weit entfernt, wie einem die ab und an auftauchende Rückenflosse immer wieder schmerzlich bewusst macht. The Shallows ist effektiver Creature Horror ohne Trash-Faktor (vom dramatischen Finale mal abgesehen), der die rührselige Background-Story um die verstorbene Mutter gar nicht gebraucht hätte.
Einige kürzere Features beschäftigen sich mit der Animation des Hais und mit den Herausforderungen der Dreharbeiten auf einer abgelegenen Insel vor der australischen Ostküste. Optisch macht die Produktion einiges her mit paradiesisch-knalligen Farben und rasanten Surf-Szenen im Videoclip-Stil.
Ninas Filmwertung
Effektiver Creature Horror ohne Trash-Faktor mit einer toughen Protagonistin.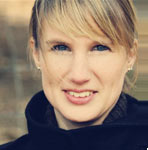 Leserwertung
[Gesamt:0 Durchschnitt: 0/5]
Trailer
Cast & Crew