Year of the Shark
L'année du requin
F 2022
FSK: ab 16 Jahren
Länge: ca. 93 Min.
Vertrieb: EuroVideo Medien GmbH
VÖ-Datum: 20.04.2023
Filmzine-Review vom 16.04.2023
Maja (Marina Foïs) ist engagierte Beamtin der Wasserschutzpolizei in einem französischen Urlaubsort an der Atlantikküste. Ihrem bevorstehenden Ruhestand sieht sie eher widerwillig entgegen, während Ehemann Thierry (Kad Merad) es kaum noch erwarten kann, mehr Zeit mit seiner Frau zu verbringen. Als dann die Leiche eines Mannes angespült wird, der offensichtlich Opfer eines Haiangriffs wurde, steht für Maja fest: Die Rente kann warten. Sie kann sich erst verabschieden, wenn das Ungetüm besiegt ist…
Haie wurden nach einer längeren Leinwandpause vor einigen Jahren als Horror-Protagonisten wiederbelebt und in Streifen wie 47 Meters Down oder The Shallows äußerst effektiv eingesetzt. Zwar war der französische Genrebeitrag Year of the Shark auf dem Fantasy-Filmfest zu sehen, doch von Creature-Horror kann hier keinesfalls die Rede sein. Die Prämisse des verschlafenen Küstenstädtchens, dem die Bedrohung aus dem Meer ausgerechnet zur Touristensaison maximal ungelegen kommt, erinnert eher an Spielbergs Der weiße Hai, was auch mit einem "Wir brauchen ein größeres Boot"-Zitat bestätigt wird. Der Grundton ist ironisch-sarkastisch, die Figuren überwiegend tolpatschig. Die Szenen mit dem Hai geraten dann allerdings merkwürdig spannungsarm, zumal man die Kreatur immer nur so kurz sieht, um gerade erkennen zu können, dass sie nicht besonders gut animiert ist. Die größte Schwäche liegt hier aber in der fehlenden Dramaturgie. Auch wenn die komödiantische Schiene nicht durchgängig überzeugen kann, versprüht Year of the Shark einen gewissen Charme, der französischen Filmen irgendwie eigen ist, und funktioniert im Zusammenspiel der schrulligen Akteure immer noch am besten.
Blu-ray Extras:
Making of (42 min)
Dt. Trailer zum Film
Trailer zu 3 weiteren Titeln
Ninas Filmwertung
Französische Hai-Gruselkomödie mit kauzigen Figuren, die nicht in jeder Hinsicht überzeugt, aber ein sympathisches Gesamtbild abgibt.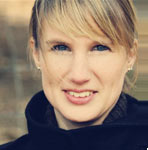 Leserwertung
Trailer
Cast & Crew