Wege zum Ruhm
Paths of Glory
USA 1957
FSK: ab 12 Jahren
Länge: ca. 88 Min.
Vertrieb: FilmConfect Home Entertainment
Filmzine-Review vom 07.12.2018
Frankreich 1916: In den Schützengräben gibt es zwischen den deutschen und den französischen Truppen kein Vor und kein Zurück. Die Patt-Situation beim Stellungskrieg ist einigen ambitionierten Generälen ein Dorn im Auge: So befiehlt General Mireau in Aussicht einer Beförderung, innerhalb kürzester Frist den strategisch unbedeutenden "Ameisenhügel" einzunehmen. Die angreifenden Soldaten werden von den Maschinengewehrsalven der deutschen Truppen erbarmungslos niedergemäht. Als die zweite Welle die Schützengraben nicht verlässt, ordnet der vor Wut schäumende General ein Kriegsgerichtverfahren an. Exemplarisch sollen drei "Feiglinge" zum Tode verurteilt werden. Colonel Drax (Kirk Douglas) übernimmt die Verteidigung der Soldaten, doch die Chancen stehen schlecht, da der Prozess zur juristischen Farce gerät…
Im jungen Alter von 29 Jahren gelang Stanley Kubrick nach dem beachtlichen Film Noir The Killing mit Wege zum Ruhm sein erster Geniestreich. In knappen, ungemein intensiven 90 Minuten zeigt Paths of Glory (Originaltitel) die Sinnlosigkeit des Krieges und die unmenschlichen und unfassbar arroganten Machtstrukturen des Militärs auf. Hier besitzt ein einzelnes Menschenleben keinerlei Wert, es sei denn als Kanonenfutter für die persönlichen Karrierepläne mächtiger Generäle. Besonders eindringlich wird in dem Film auf das Schicksal der drei Zufallsopfer und deren letze Nacht vor der Exekution eingegangen. Diese schonungslosen Szenen gehen genauso an die Nieren wie die blutigen Materialschlachten in den Schützengräben und machen Wege zum Ruhm zu einem der besten Antikriegsfilme aller Zeiten. Kirk Douglas, der sich als Verteidiger für seine Männer vergeblich aufreibt, sieht man hier in einer seiner besten Rollen. Gedreht wurde u.a. im Schloss Schleißheim bei München. In der berühmten sentimentalen Schlussszene singt Susanne Christian, die spätere Ehefrau Kubricks, als deutsche Gefangene vor einer Gruppe französischer Soldaten das Lied vom "Treuen Husaren".
Die strengen Schwarz-Weiß-Kompositionen hinterlassen beim Bild der Blu-ray auch angesichts des Alters des Films einen erstklassigen Eindruck. Nicht ganz so ruhmreich ist die Abwesenheit des Bonusmaterials. Abhilfe verschafft einmal mehr die glänzende Edel-Ausgabe in der amerikanischen Criterion Collection.
Blu-ray Extras:
Marcs Filmwertung
Kubricks erster Geniestreich gehört nach wie zu den eindringlichsten Antikriegsfilmen aller Zeiten.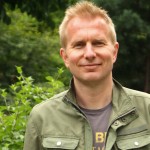 Leserwertung
[Gesamt:3 Durchschnitt: 4.7/5]
Cast & Crew