Resident Evil: The Final Chapter
USA 2016
FSK: ab 16 Jahren
Länge: ca. 107 Min.
Studio: Capcom Entertainment, Constantin Film
Vertrieb:  Constantin Film / Highlight Communications
Filmzine-Review vom 30.07.2017
Im (vorläufig) finalen Teil heißt es für Alice (Milla Jovovich) zurück zu den Wurzeln: Im unterirdischen Laborkomplex The Hive in Racoon City, wo einst das tödliche Virus freigesetzt wurde, geht es ausgerechnet im Auftrag der Red Queen zur entscheidenden Schlacht gegen die Umbrella Corporation. Unterstützt von einigen alten Mitstreitern muss sich Alice ein weiteres Mal Horden von Zombies und ihrem alten Widersacher Dr. Isaacs (Ian Glen) stellen…
Nach einem halben Dutzend Resident Evil-Streifen innerhalb von 14 Jahren müssen die Fans der Serie sich vorerst von Kampfamazone Milla Jovovich verabschieden. Wahrscheinlich ein guter Zeitpunkt, denn unter der erneuten Regie von Paul W.S. Anderson kann Resident Evil: The Final Chapter der Saga nun wirklich nichts Neues mehr hinzufügen. Wie gehabt pflügt sich die Hauptdarstellerin in engen Latexklamotten durch Massen von Untoten oder braust auf ihrem Motorrad fotogen durch die hübsch gerenderte Post-Apokalypse. Statt auf Superzeitlupen und Freeze Frames wie bei den Vorgängern setzt der Film diesmal auf maximale Schnittgeschwindigkeit. Im Dauerfeuer verursacht die platte Brachial-Action aber zumeist nur Kopfschmerzen und auch Dialoge und Drehbuch sind mittlerweile genauso hirntot wie die Zombies. Bezeichnenderweise bedient sich die beste Szene – eine Neuauflage des engmaschigen Laser-Korridors – ausführlich beim Original.
Wie zu erwarten können die technischen Aspekte der Blu-ray überzeugen: Es kracht und rumst ordentlich im Gebälk und das Bild ist, wenn die Kamera mal eine Sekunde innehält, trotz zahlreicher dunkler Szenen ansprechend. Die Extras mit jeder Menge kurzer Clips fallen hingegen banal und werbelastig aus.
Marcs Filmwertung
Dürftiges Resident Evil-Finale, das allenfalls die Hardcore-Fans der Reihe zufriedenstellen wird.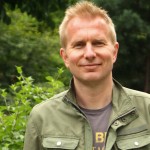 Leserwertung
[Gesamt:5 Durchschnitt: 2.6/5]
Trailer
Cast & Crew
Getestetes Format: Resident Evil: The Final Chapter - Blu-ray
Releasedatum:
06.07.2017
Audioformate:
Deutsch DTS-HD HR 7.1
Deutsch DD 2.0
Deutsch (Hörfilmfassung) DD 2.0
Englisch DTS-HD HR 7.1
Untertitel:
Deutsch für Hörgeschädigte
Bildformat:
2,40:1 (1080p)
Extras:
Stunts und Waffenarsenal (9 min)
Den Hive erkunden (4 min)
Die Dreifaltigkeit der Bösewichte und die Frauen aus Resident Evil (6 min)
Regieführung bei "The Final Chapter" (5 min)
Rola als Cobalt (3 min)
Von Heiligen zu Sündern (8 min)
US Trailer & 3 Dt. Trailer
Making of (5 min)
Interviews (28 min)
Vom Drehbuch auf die Leinwand (10 min)
10 Trailer zu weiteren Filmen
Disc-Wertung:
Diese DVD/Blu-ray wurde uns vom Vertrieb Constantin Film / Highlight Communications kostenlos zu Rezensionszwecken zur Verfügung gestellt. Unsere Bewertung ist davon jedoch nicht beeinflusst und gibt die unabhängige, persönliche Meinung des jeweiligen Rezensenten wieder.