Avengers: Endgame
USA 2019
FSK: ab 12 Jahren
Länge: ca. 182 Min.
Vertrieb: Walt Disney Studios Home Entertainment
Filmzine-Review vom 15.09.2019
Nachdem Thanos (Josh Brolin) mit einem Fingerschnippen die Zahl aller Lebenwesen & Superhelden im Universum halbiert hat, haben sich Iron Man (Robert Downey Jr.), Black Widow (Scarlett Johansson), Captain America (Chris Evans) und Co. in tiefer Depression zurückgezogen. Es dauert eine Weile, bis sich die überlebenden Avengers zusammenraffen und einen letzten Versuch wagen, den Lauf der Welt zu verändern. Per Zeitreise wollen sie alle 6 Infinity-Steine ergattern, bevor Thanos zu seiner Untat schreitet…
Time to say Good-bye: Mit Avengers: Endgame werden die beliebtesten Marvel-Helden nach 11 Jahren und 22 Filmen vorerst in den Ruhestand geschickt. Der Abschied fällt entsprechend gigantisch aus, eine drei Stunden lange, in Teilen geradezu epische Comicfilmüberdosis, die sich bemüht, sämtlichen Figuren und der enormen Erwartungshaltung der globalen Fangemeinde gleichermaßen gerecht zu werden. Am Steuer dieses gewaltigen Unternehmens erweisen sich wie beim Vorgänger die Brüder Joe und Anthony Russo (mit Unterstützung der Drehbuchschreiber Christopher Markus und Stephen McFeely) als Idealbesetzung, denn sie drücken der abermals wilden Blockbuster-Achterbahnfahrt ihren Stempel auf. Das Zeitreiseszenario, das natürlich ein Wiedersehen mit allen zu Staub verfallenen Helden garantiert, ist gleichermaßen absurd wie clever umgesetzt und sorgt für etliche schöne Momente, etwa wenn Tony Stark incognito auf seinen Vater (John Slattery) trifft oder in Rückblenden frühere Schauplätze (z.B. der erste Avengers oder Thor: Dark World) besucht werden. Abgründiges Drama (die Eingangsszene in der Hawkeye seine Familie verliert) und humorvolle Momente (Thors Bierplauze, Hulk im Designer-Hemd) sind zudem gut ausbalanciert. Den Höhepunkt hebt sich Avengers Endgame natürlich für den Schluss auf, denn das Bombast-Finale, eine rasante Materialschlacht zwischen Thanos' Schergen und sämtlichen Helden und Verbündeten ist das ultimative Best of Avengers. Der Aufwand hat sich gelohnt, mittlerweile hat Endgame James Camerons Avatar an der Kinokasse überholt und ist der kommerziell erfolgreichste Film aller Zeiten.
Bild und Ton der Blu-ray sind wie bei den Vorgängern ohne Wenn und Aber im Referenzbereich, bsonders der wuchtige, sehr dynamische Sound lässt keine Wünsche offen. Das auf einer Extra-Disc ausgelagerte Bonus-Material zeigt u.a. einen Tribut an Stan Lee. Die "erweiterte Fassung" (= 6 Minuten länger), die Disney im Sommer nachgelegt hat, ist nicht auf der Scheibe, dürfte aber später nochmal gesondert aufgelegt werden.
Blu-ray Extras:
Audiokommentar mit den Regisseuren Joe & Anthony Russo sowie den Drehbuchautoren Christopher Markus und Stephen McFeely
Einführung mit den Regisseuren Joe & Anthony Russo (3 min)
In Gedenken an Stan Lee (7 min)
Tonangebend: Das Casting von Robert Downey Jr. (5 min)
Captain America – Der Mann aus einer anderen Zeit (12 min)
Black Widow: Was es auch kostet (7 min)
Die Russo Brüder: Die Reise zu Endgame (5 min)
Die Frauen des MCU (5 min)
Bro Thor (4 min)
Pannen vom Dreh (2 min)
6 zusätzliche Szenen (4 min)
Marcs Filmwertung
Time to say Good-bye: Mit einer epischen Comicfilmüberdosis werden die Avengers in den Ruhestand geschickt.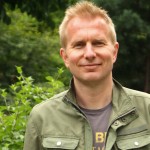 Leserwertung
Trailer
Cast & Crew
Regie: Anthony Russo, Joe Russo
Schauspieler: Anthony Mackie, Benedict Cumberbatch, Benedict Wong, Bradley Cooper, Brie Larson, Chadwick Boseman, Chris Evans, Chris Hemsworth, Chris Pratt, Danai Gurira, Dave Bautista, Don Cheadle, Elizabeth Olsen, Evangeline Lilly, Frank Grillo, Gwyneth Paltrow, Hayley Atwell, Jeremy Renner, Josh Brolin, Karen Gillan, Mark Ruffalo, Michael Douglas, Paul Rudd, Pom Klementieff, Robert Downey Jr., Robert Redford, Scarlett Johansson, Sebastian Stan, Tessa Thompson, Tilda Swinton, Tom Hiddleston, Tom Holland, Vin Diesel, Zoe Saldana
Musik: Alan Silvestri
Produzent(en): Kevin Feige
Themen/Keywords
Marvel