Avengers – Age of Ultron
Marvel's The Avengers 2: Age of Ultron
USA 2015
FSK: ab 12 Jahren
Länge: ca. 141 Min.
Studio: Marvel Studios
Vertrieb: Walt Disney Studios Home Entertainment
Filmzine-Review vom 07.10.2015
Mit Mühe und Not können Captain America (Chris Evans), Iron Man (Robert Downey Jr.), Thor (Chris Hemsworth), Hawkeye (Jeremy Renner), Black Widow (Scarlet Johansson) und Hulk (Mark Ruffalo) Lokis Zepter aus den Händen der Verbecherorganisation Hydra befreien. In dem Zepter entdecken Tony Stark und Bruce Banner Spuren künstlicher Intelligenz und wollen daraus daraus ein komplexes Friedensprogramm zum Wohle der Menschheit entwickeln. Doch das Experiment geht schief: Das System namens Ultron (im Original herrlich finster-arrogant von James Spader gesprochen) plant die Vernichtung der Menschheit…
Nach dem sensationell erfolgreichen ersten Teil kehren die sechs Avengers-Superhelden in Age of Ultron mit noch mehr Remmidemmi, Bombast-Action und Effekt-Gewitter auf die Leinwand zurück. Bei dem Spektakel führt wiederum Joss Whedon gekonnt die Regie, der für den zweiten Teil sage und schreibe 220 Millionen Dollar Budget zur Verfügung hatte.
Technisch ist das ganze atemberaubend perfekt, gleichzeitg aber auch leicht unterkühlt aufeinander abgestimmt, so dass am Ende eher einige kleine Szenen im Gedächtnis hängenbleiben, etwa wenn sämtliche Avengers der Reihe nach versuchen, Thors Hammer hochzuheben und kläglich scheitern.
Trotz einer Lauflänge von 140 Minuten wirken Handlung und Charakterzeichnung stets ein wenig gehetzt, aber das ist angesichts der großen Anzahl der Superhelden kein Wunder. Mysteriöse und willkommende Neuzugänge sind die osteuropäischen Zwillingsgeschwister Wanda/Scarlet Witch (Elizabeth Olsen) und Pietro Maximoff/Quicksilver (Aaron Taylor-Johnson), während Android Vision (Paul Bettany) in neuer Gestalt auftritt. Bei den etablierten Gesichtern bekommt Bogen-Spezi Hawkeye als Ausgleich für mangelnde Superkräfte eine Familiengeschichte angedichtet, zwischen Hulk und Black Widow fliegen die Funken und Captain "Cap" America übernimmt weiterhin verlässlich die Rolle des Verteidigers uramerikanischer Werte.
Avengers: Age of Ultron dürfte sich wie schon der Vorgänger im Home-Entertainment-Bereich auf allen Plattformen zu einem Topseller des Jahres entwickeln. Die Action-Szenen machen in der 3D-Varainte den größten Spaß, aber auch die normale Blu-ray bietet wieder ein Spitzen-Bild auf Referenzniveau. Auch beim Ton gibt es kaum etwas zu meckern, wenngleich der kürzlich erschienende Mad Max: Fury Road insgesamt mehr Sound-Wumms hatte. Das Bonusmaterial ist hingegen ausbaufähig: Neben Making of, einigen geschnittenen Szenen, obligatorischen Outtakes sollte für echte Avengers-Geeks der unterhaltsame Audiokommentar mit Regisseur Whedon ein Muss sein.
Marcs Filmwertung
Auf die Avengers ist Verlass: Noch mehr Remmidemmi, Bombast-Action und Effekt-Gewitter im Marvel-Comic-Kosmos.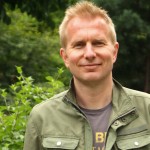 Leserwertung
Trailer
Cast & Crew
Regie: Joss Whedon
Schauspieler: Aaron Taylor-Johnson, Andy Serkis, Anthony Mackie, Chris Hemsworth, Cobie Smulders, Don Cheadle, Elizabeth Olsen, Hayley Atwell, Idris Elba, James Spader, Jeremy Renner, Mark Ruffalo, Paul Bettany, Robert Downey Jr., Samuel L. Jackson, Scarlett Johansson, Stellan Skarsgard, Thomas Kretschmann
Musik: Brian Tyler, Danny Elfman
Produzent(en): Kevin Feige
Themen/Keywords
Blockbuster, Comicverfilmung, Marvel, Superhelden

Diese DVD/Blu-ray wurde uns vom Vertrieb Walt Disney Studios Home Entertainment kostenlos zu Rezensionszwecken zur Verfügung gestellt. Unsere Bewertung ist davon jedoch nicht beeinflusst und gibt die unabhängige, persönliche Meinung des jeweiligen Rezensenten wieder.