Dragged across Concrete
USA 2018
FSK: ab 16 Jahren
Länge: ca. 163 Min.
Vertrieb: Universum Film
Filmzine-Review vom 02.09.2019
Die beiden Cops Brett Ridgeman (Mel Gibson) und Anthony Lurasetti (Vince Vaughn) sind eigentlich erfahrene Gesetzeshüter, doch als sie während der Verhaftung eines Drogendealers, bei der sie über die Stränge schlagen, zufällig gefilmt werden, folgt die Suspendierung vom Dienst ohne Lohn. Ridgeman, der zu Hause kaum die Rechnungen für seine an Multipler Sklerose erkrankte Ehefrau (Laurie Holden) bezahlen kann, gerät finanziell unter Zugzwang und trifft eine folgenschwere Entscheidung. Er plant mit Unterstützung seines Partners, einer Gruppe von ultrabrutalen Bankräubern (u.a. Thomas Kretschmann) die erbeuteten Goldbaren abzunehmen…
Nach dem Kannibalen-Western Bone Tomahawk und der Hardcore-Knastballade Brawl in Cell Block 99 haut S. Craig Zahler mit Dragged Across Concrete den dritter Knaller in Serie raus. Der abermals knüppelharte (FSK 16?) Mix aus Copdrama und Heist-Thriller kommt sehr entschleunigt und gemächlich daher, wird aber bei einer Laufzeit von über 160 Minuten dank der vielschichtigen Charaktere und der pechschwarzen Story, die einfach kein glückliches Ende nehmen kann, zu keiner Sekunde langweilig. Als vom Job und Leben frustrierte, wenig sympathische Cops geben Mel Gibson und Vince Vaughn weit entfernt von den typischen Buddy-Movie-Klischees ein faszinierendes Gespann ab. Beonders Gibson, der während der Handlung alle paar Minuten die Gefahr nach Prozenten abschätzt und sich dabei laufend verkalkuliert, ist als zorniger Wut-Cop eine Idealbesetzung. In Nebenrollen hat Zahler schon jetzt eine kleine, prominente Schauspieler-Familie um sich versammelt, die man aus seinen anderen Werken kennt (Don Johnson, Udo Kier, Jennifer Carpenter). Nicht nur dieser Schachzug erinnert ein wenig an Quentin Tarantino, einem ähnlich heißblütigen Verehrer von B-Movies, der aber (noch) in der anderen Liga spielt.
Blu-ray Extras:
Featurette: Elements of Crime -- Part 1-3 (41 min)
Featurette: Moral Conflict Creating Cinema that Challenges (7 min)
Dt. Trailer zum Film
Trailer zu 7 weiteren Titeln
Marcs Filmwertung
Origineller, knüppelharter Mix aus Copdrama und Heist-Thriller, der trotz beachtlicher Laufzeit nie langweilig wird.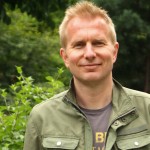 Leserwertung
[Gesamt:6 Durchschnitt: 4.5/5]
Trailer
Cast & Crew
Regie: S. Craig Zahler
Schauspieler: Don Johnson, Jennifer Carpenter, Laurie Holden, Mel Gibson, Michael Jai White, Thomas Kretschmann, Tory Kittles, Udo Kier, Vince Vaughn
Musik: Jeff Herriott, S. Craig Zahler, The O'Jays
Produzent(en): Dallas Sonnier, Jack Heller, Sefton Fincham, Tyler Jackson