Ein Jahr Vogelfrei!
The Big Year
USA 2011
FSK: ab 6 Jahren
Länge: ca. 100 Min.
Studio: 20th Century Fox
Vertrieb: 20th Century Fox Home Entertainment
Filmzine-Review vom 19.10.2012
Der schwerreiche Firmenchef Stu (Steve Martin), der IT-Angestellte Brad (Jack Black) und Bauunternehmer Kenny (Owen Wilson) teilen leidenschaftlich ein Hobby: Sie beobachten gerne Vögel. Das Ziel der drei Konkurrenten ist es, den alljährlichen \"North American Big Year\"-Wettbewerb für sich zu entscheiden und so viele Vögel wie nur möglich zu sichten. Der zeitintensive Wettstreit stellt natürlich die Ehefrauen und Familien des Trios auf eine harte Geduldsprobe..

Trotz einer fabelhaften Besetzung in den Haupt- und Nebenrollen ist Ein Jahr Vogelfrei! sang- und klanglos an den Kinokassen untergegangen. Ein wenig zu unrecht möchte man meinen, denn auch wenn sich der Film ohne nennenswerte Ecken und Kanten bis zum Ende durchschlängelt, ist die Reise der drei Hobby-Ornithologen quer über den nordamerikanischen Kontinent charmant und unterhaltsam ausgefallen. Steve Martin und besonders Jack Black halten sich darstellerisch angenehm zurück und verkörpern die obsessiven Vogel-Gucker, die zudem noch in der Midlife-Crisis stecken, höchst sympathisch. Owen Wilson, der als amtierender \"Birding\"-Champion für ein seltenes Exemplar sogar seine gebärende Frau sitzen lässt, hat es da beim Publikum deutlich schwerer. Insgesamt harmlos-heitere Familienunterhaltung mit vielen schönen Tier- und Landschaftsaufnahmen, die niemandem wehtun will.

Die Blu-ray bietet in Sachen Extras ein Dutzend entfallener und erweiterter Szenen und ein nettes Making of über die strapaziösen Dreharbeiten, die überwiegend in ziemlich abgelegenen Landschaften an der kanadischen West-Küste stattgefunden haben. Zudem werden im dem Feature die drei Comedians Steve Martin, Jack Black und Owen Wilson zusammen interviewt.
Marcs Filmwertung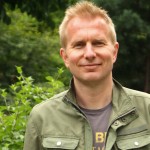 Leserwertung
[Gesamt:0 Durchschnitt: 0/5]
Cast & Crew
Regie: David Frankel
Schauspieler: Anjelica Huston, Anthony Anderson, Brian Dennehy, Dianne Wiest, Jack Black, Joel McHale, Kevin Pollak, Owen Wilson, Rashida Jones, Steve Martin, Tim Blake Nelson
Musik: Theodore Shapiro
Produzent(en): Karen Rosenfelt, Stuart Cornfeld, Curtis Hanson
Diese DVD/Blu-ray wurde uns vom Vertrieb 20th Century Fox Home Entertainment kostenlos zu Rezensionszwecken zur Verfügung gestellt. Unsere Bewertung ist davon jedoch nicht beeinflusst und gibt die unabhängige, persönliche Meinung des jeweiligen Rezensenten wieder.