In Search of the Last Action Heroes
Großbritannien 2019
FSK: ab 12 Jahren
Länge: ca. 140 Min.
Vertrieb: Studio Hamburg Enterprises
Filmzine-Review vom 24.07.2021
Das Kino der 1980er Jahre genießt bei vielen Cineasten einen eher zweifelhaften Ruf: zu glatt, zu oberflächlich und im Vergleich zu den 7oern auch zu brav und bieder. Für das Action-Genre gilt diese Einschätzung allerdings nicht, schließlich brachte die Dekade mit Schwarzenegger und Stallone die ersten Mega-Stars hervor, die das Action-Kino für viele Jahre definieren und dominieren sollten. Und Titel wie Mad Max, Terminator, Rambo und Die Hard erreichen immer wieder neue Generationen und prägen seit ihrer Entstehung die Genrekonventionen. In Search of the Last Action Heroes setzt den Helden von damals ein Denkmal und verbindet unzählige Filmausschnitte mit Interviews von Schauspielern, Regisseuren und Produzenten dieser Ära.
Auf die ganz großen Blockbuster-Namen wie Arnie und Sly muss die Doku leider verzichten, was aber die Qualität der Teilnehmer nicht mindern soll. Ganz im Gegenteil, Regisseur und YouTuber Oliver Harper, der das Projekt über die Crowdfunding-Plattform Kickstarter finanzierte, versammelt eine geballte Ladung an Insider-Wissen. Zu den interessantesten Gesprächspartnern gehören ohne Zweifel der seinerzeit gehypte Drehbuchautor (und heutige Regisseur) Shane Black, der dem Genre mit Predator und Lethal Weapon neues Leben einhauchte, Paul Verhoeven, der sich bei seinen Filmen (Robocop, Total Recall) mit europäischem Blick wenig um Hollywood-Konventionen scherte, und der unvergessene Mad Max 2-Bösewicht Vernon Wells, der später in Phantom-Kommando gegen Schwarzenegger antreten durfte. Außerdem dabei sind u. a. Die Hard-Autor Steven E. de Souza, Carolco-Produzent Mario Kassar (Rambo, Red Heat), Jenette Goldstein (Aliens, Near Dark, Terminator 2), Bill Duke (Predator) und Ronny Cox (Robocop) sowie aktuelle Martial Arts-Stars wie Scott Adkins, der sich als großer Fans dieser Epoche outet. Ab und an verliert die Doku ein wenig den Fokus, schneidet etwas wahllos zwischen großen Klassikern und dubiosen, längst vergessenen Ninja-Filmchen hin und her und der Sprung zum Action-Kino der letzten 20 Jahre ist nicht immer schlüssig, aber unterm Strich ein großer, informativer Spaß für jeden Old-School-Action-Fan.
Blu-ray Extras:
Marcs Filmwertung
Informativer, auführlicher Doku-Spaß für alle Old-School-Action-Fans der 80er.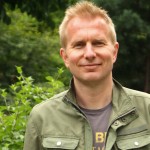 Leserwertung
Trailer
Cast & Crew