Iron Man 3
USA 2013
FSK: ab 12 Jahren
Länge: ca. 131 Min.
Studio: Marvel | Paramount Pictures
Vertrieb: Concorde Home Entertainment
Filmzine-Review vom 16.10.2013
Nachdem Tony Stark (Robert Downey Jr.) alias Iron Man mit Ach und Krach das erste Avengers-Abenteuer in New York überstanden hat, leidet der Superheld unter post-traumatischen Panikattacken. Ausgerechnet in dieser Phase fordert er den gefürchteten Terroristen \"Mandarin\" (Ben Kingsley) heraus und kommt bei einem Anschlag auf sein Luxus-Domizil nur knapp mit dem Leben davon. In der Provinz kommt Stark mit Hilfe eines aufgeweckten Jungen schließlich wieder auf die Beine. Eine Spur führt zum Wisenschaftler Aldrich Killian (Guy Pearce), der offenbar mit dem Mandarin unter einer Decke steckt und an einer Armee unzerstörbarer Supersoldaten herumdoktert…

Die Blockbuster-Saison 2013 gehört mit seinen zahlreichen Pleiten ohne Zweifel zu den schwächsten der vergangenen Jahre. Umso schöner, dass man sich zumindest auf die Iron Man-Reihe verlassen konnte. Nach dem durchwachsenen zweiten Teil startet Iron Man 3 unter der Regie des einstigen Drehbuch-Genies Shane Black (Kiss Kiss Bang Bang) voll durch und übertrumpft sogar in Sachen Tempo, Witz, Effekte und Spannung das hochgelobte Original. Die virtuosen Action-Szenen sind allesamt State of the Art, insbesondere Iron Man's Rettungsaktion der Crew-Mitglieder nach einem Flugzeug-Abschuss garantiert höchsten Adrenalin-Ausstoß. Die größte Attraktion ist und bleibt trotz aller Schauwerte natürlich Robert Downey Jr., der diesmal weite Strecken des Films außerhalb der Superrüstung verbringt und mühelos mit seiner unwiderstehlichen Rotzigkeit die smarten und von Ironie durchzogenen Dialoge lebendig werden lässt. Auch seine Mitstreiter sind in Höchstform, darunter Guy Pearce als unkaputtbarer Bad Guy und natürlich Ben Kingsley, der als Bin Laden-Verschnitt \"Mandarin\" für eine herrliche Überraschung sorgt. Den obligatorischen Marvel-Gag nach dem Abspann sollte man auch hier nicht verpassen.

Während die 3D-Version der Blu-ray bei vielen Playern zu Problemem geführt hat, gibt es in technischer Hinsicht an der 2D-Fassung aber auch gar nichts zu beanstanden. Fast schon erwartungsgemäß eignen sich das brillante Bild und die basslastige Tonspur (Deutsch u. Englisch HD 7.1) bestens zu Demovorführungen. Bei den Extras wurde hingegen im Vergleich zu den Vorgängern abgespeckt. Highlights sind der witzige Audiokommentar von Regisseur Shane Black & Co-Autor Drew Pearce sowie für Marvel-Insider der Kurzfilm \"Agent Carter\" mit Hayley Atwell aus Captain America.
Marcs Filmwertung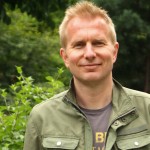 Leserwertung
Cast & Crew
Diese DVD/Blu-ray wurde uns vom Vertrieb Concorde Home Entertainment kostenlos zu Rezensionszwecken zur Verfügung gestellt. Unsere Bewertung ist davon jedoch nicht beeinflusst und gibt die unabhängige, persönliche Meinung des jeweiligen Rezensenten wieder.