Metallica – Through the Never
USA 2013
FSK: ab 16 Jahren
Länge: ca. 93 Min.
Studio: Picturehouse Entertainment
Vertrieb: Ascot Elite Home Entertainment
Filmzine-Review vom 12.02.2014
Mit Ausnahme von Bassist Robert Trujillo haben die Jungs von Metallica die 50 mittlerweile überschritten, doch wer glaubt, dass es die Herren Hetfield, Ulrich und Hammett im gehobenen Alter auf der Bühne etwas ruhiger angehen, der hat sich gehörig geschnitten. Unterstützt von einer sensationellen Bühnenshow zeigt der Musikfilm Through the Never die Erfolgs-Rocker in bester Spiellaune. Regisseur Nimród Antal setzte nicht weniger als 24 Kameras gleichzeitig ein und sorgt für intensive Bilder, die die Grenzen eines üblichen Konzertfilms sprengen. Bei der aus einer 360-Grad-Perspektive gefilmten Show fliegt man wieder und wieder durch die Weiten des Stadiums und ist hautnah dabei, wenn während eines Songs eine Statue errichtet und zerstört wird oder eine wilde Maschinengewehr-Salve über die Bühne fegt. Entsprechend enthusiastisch feiern die Fans das Best-Of-Spektakel ausgiebig mit Teufelsgruß und Headbanging. Zum Runterkommen gibt's zwischendurch einen leicht bizarren Film-im-Film rund um einen jungen Roadie (Dane DeHaan, Harry Osborn im nächsten Spider-Man), der in einen apokalyptischen Straßenkampf gerät. Auch hier bietet Through the Never zwar ein paar nette visuelle Aufnahmen, doch insgeheim hätte man sich lieber noch einige Metallica-Zugaben gewünscht.
Ob in 3D oder als normale Blu-ray, die Bild- und Tonqualität ist in jeder Hinsicht makellos. Die 3 englischen HD-Tonspuren (2.0, 5.1 oder 7.1.) sind allesamt perfekt abgemischt und dürften selbst Tote wieder zum Leben erwecken. Auch Extras sind reichlich vorhanden, u.a. ein Q&A mit Metallica oder aber ein Making of, das sämtliche Produktionsphasen des Films ausführlich behandelt und außerdem für Fans der Band viele kleine Goodies bereithält.
Setlist
The Ecstasy of Gold
Creeping Death
For Whom the Bell Tolls
Fuel
Ride The Lightning
One
The Memory Remains
Cyanide
…And Justice For All
Master of Puppets
Battery
Nothing Else Matters
Enter Sandman
Hit The Lights
Orion
Marcs Filmwertung
Off To Never Never-Land: Spektakulärer Konzert-Knaller der Heavy-Metal-Giganten.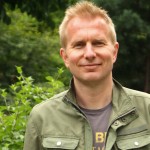 Leserwertung
Cast & Crew
Themen/Keywords
Musikfilm
Diese DVD/Blu-ray wurde uns vom Vertrieb Ascot Elite Home Entertainment kostenlos zu Rezensionszwecken zur Verfügung gestellt. Unsere Bewertung ist davon jedoch nicht beeinflusst und gibt die unabhängige, persönliche Meinung des jeweiligen Rezensenten wieder.