The 355
USA 2021
FSK: ab 16 Jahren
Länge: ca. 123 Min.
Vertrieb: LEONINE
VÖ: 08.04.2022
Filmzine-Review vom 04.04.2022
CIA-Agentin Mace Brown (Jessica Chastain) soll zusammen mit ihrem Partner Nick (Sebastian Stan) ein tödliches Cyber-Tool sicherstellen, mit dem man Flugzeuge abstürzen lassen kann oder die Börse crasht. Der Plan geht jedoch schief und die Waffe gerät in die falschen Hände. Plötzlich ist Mace auf sich allein gestellt und muss sich eher unfreiwillig mit der deutschen Agentin Marie (Diane Kruger), Technikexpertin Khadijah (Lupita Nyong'o) und der Psychologin Graciela (Penelope Cruz) zusammentun, um die drohende Katastrophe abzuwenden…
Als weibliche Antwort auf James Bond und Mission Impossible kann The 355 (Titelzusatz: "Work Together or Die Alone"!) leider nicht die hohen Erwartungen erfüllen. Angekündigt als hochspannender Agentinnen-Thriller bleibt der von Simon Kinberg (der auch schon den X-Men-Ableger Dark Phoenix versemmelt hat) inszenierte Film über weite Strecken recht generisch und fade. Die Hatz nach dem allmächtigen Cyber-Tool klappert in hohem Tempo die üblichen internationalen Kulissen (Paris, London, Shanghai) ab und hangelt sich ohne große Überraschungen oder smarte Drehbuchwendungen von einem Shoot-Out zum nächsten. Der größte Trumpf von The 355 ist sicherlich die erlesene Starbesetzung, die ein bisschen Bewegung in das nach wie vor stark männerlastige Genre bringen soll. Doch auch dieser Plan geht nur halbherzig auf, denn der weiblichen Topstar-Riege rund um die frisch gekürte Oscar-Gewinnerin Jessica Chastain fehlt es erstaunlicherweise an Chemie. Während sich Penelope Cruz unangenehm oft am Rande des Nervenzusammenbruchs bewegt, bleiben Lupita Nyong'o und die Quotenchinesin Fan Bing Bing im Hintergrund. Einzig Diane Kruger, die in der Originalfassung auf deutsch fluchen darf, bringt in diesem zusammengewürfelten Haufen von Agentinnen ein bisschen Pep und Power mit. Auch die Männer-Darsteller machen es nicht besser. Edgar Ramirez checkt schon relativ früh aus und Sebastian Stan, immerhin Bucky Barnes aka Winter Soldier aus dem Avengers-Universum, präsentiert sich als lahme Bösewichtsente.
Blu-ray Extras:
Chasing through Paris (5 min)
Action That Hurts (5 min)
Reconstructing Marrakesh (6 min)
Chaos at the City of Dreams (6 min)
Deleted Scenes (6 min)
VFX Breakdowns (5 min)
Interviews mit Cast & Crew (18 min)
Dt. Trailer zum Film
Trailer zu 6 weiteren Titeln
Wendecover
Marcs Filmwertung
Trotz weiblicher Star-Power allenfalls durchschnittlicher Agenten-Thriller unter Bond-Niveau.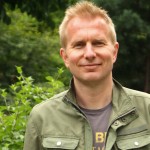 Leserwertung
Trailer
Cast & Crew
Regie: Simon Kinberg
Schauspieler: Bingbing Fan, Diane Kruger, Edgar Ramirez, Jason Flemyng, Jessica Chastain, Lupita Nyongo, Penélope Cruz, Sebastian Stan, Sylvester Groth
Musik: Junkie XL
Produzent(en): Simon Kinberg, Eugenia Cheng, Jessica Chastain, Kelly Carmichael