Knives Out – Mord ist Familiensache (4K UHD)
Knives Out
USA 2019
FSK: ab 12 Jahren
Länge: ca. 131 Min.
Vertrieb: Leonine
Filmzine-Review vom 05.05.2020
Am Morgen nach der Feier seines 85. Geburtstags wird Familienpatriarch Harlan Thrombey (Christopher Plummer) in seinem Schlafgemach tot aufgefunden. Was wie Selbstmord aussehen soll, muss in Wirklichkeit Mord gewesen sein – da ist sich die Verwandschaft sicher. Natürlich will es niemand gewesen sein, also rückt Ermittler Benoit Blanc (Daniel Craig), um die die anwesenden Gäste zu befragen. Dabei tun sich diverse Abgründe und Ungereimtheiten auf, doch dem cleveren Detektiv entgeht einfach nichts und allmählich gelingt es ihm, das Lügengerüst der Familie zu demontieren…
Rian Johnson (Looper, Star Wars – Episode VIII) hat für seinen Whodunnit ein namhaftes Ensemble versammelt. Von Jamie Lee Curtis und Toni Collette bis Chris Evans, LaKeith Stanfield und Michael Shannon geben sich hier lauter illustre Namen die Klinke in die Hand. Neben Spürnase Daniel Craig bekommt Ana de Armas (Blade Runner 2049 und neues Bond-Girl) als Pflegekraft des Familienoberhaupts die meiste Screentime – und meistert ihre erste tragende Rolle bravourös. Der Vergleich mit Agatha Christie drängt sich nicht nur auf, sondern ist sogar beabsichtigt, denn Johnson ist ein großer Verehrer der Poirot-Filme und der kniffligen Fälle, in denen es stets gilt, ein schier undurchdringliches Netz aus Lügen und Intrigen zu entwirren. Sogar mit dem nostalgischen Titel-Schriftzug würdigt er die Queen of Crime. Natürlich tun sich hinter der opulenten Fassade gesellschaftliche Abgründe auf, aber auch mit augenzwinkerndem Humor wird nicht gegeizt.
Der Heimkino-Release präsentiert sich mit üppiger Ausstattung: Neben zwei Audiokommentaren sticht besonders das knapp 2-stündige Making of hervor, das sich in aller Ausführlichkeit den einzelnen Aspekten eines Murder-Mystery-Films widmet. In einer mit 42 Minuten Länge ebenfalls recht ausführlichen Fragerunde kommt ein Großteil der Beteiligten zu Wort, wobei Chris Evans und Daniel Craig eher mit Albereien beschäftigt sind und die an sie gerichteten Fragen nur selten mitbekommen.
Blu-ray & 4K Extras:
Kino-Kommentar von Rian Johnson
Audiokommentar mit Rian Johnson (Regie/Drehbuch), Steve Yedlin (Kamera) und Noah Segan (Schauspieler)
Making a Murder (mehrteilig) (114 min)
2 Deleted Scenes (5 min)
Rian Johnson: Planning the Perfect Murder (6 min)
Director & Cast Q&A (42 min)
Meet the Thrombeys (Visual Ads) (2 min)
4 Trailer zum Film
Trailer zu 6 weiteren Titeln
Wendecover
Ninas Filmwertung
Agatha Christie würde sich ins Fäustchen lachen – brillant besetzte und dicht inszenierte Detektiv-Geschichte mit vielen unerwarteten Twists.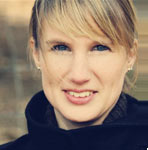 Leserwertung
[Gesamt: 7 Durchschnitt: 4.6/5]
Trailer
Cast & Crew
Regie: Rian Johnson
Schauspieler: Ana De Armas, Chris Evans, Christopher Plummer, Daniel Craig, Don Johnson, Edi Patterson, Jaeden Martell, Jamie Lee Curtis, Katherine Langford, LaKeith Stanfield, Michael Shannon, Toni Collette
Musik: Nathan Johnson
Produzent(en): Ram Bergman, Rian Johnson