Thor – The Dark Kingdom
USA 2013
FSK: ab 12 Jahren
Länge: ca. 112 Min.
Studio: Marvel Studios
Vertrieb: Walt Disney Studios Home Entertainment
Filmzine-Review vom 23.03.2014
Für Thor (Chris Hemsworth) gibt es eine neue Bedrohung: Malekith (Christopher Ecclestone), der Herrscher der dunklen Elfen, will Asgard mit Hilfe einer mysteriösen Materie ins Verderben stürzen. Um gegen den Gegner anzukämpfen, muss Thor sich ausgerechnet mit seinem Bruder Loki (Tom Hiddleston) arrangieren, der seit der Avengers-Schlacht von New York in einer Gefängnis-Zelle auf Asgard schmort…
Als verdientes HBO-Urgstein war Alan Taylor bei etlichen TV-Meilensteinen (Sopranos, Deadwood, Mad Men, Game of Thrones) dabei, sein Debüt als Regisseur des Multi-Millionen-Dollar Blockbusters Thor: The Dark World hat er sich somit redlich verdient. Leider erreicht der zweite Kino-Auftritt des hammerschwingenden Marvel-Superhelden nicht die Qualität des kurzweiligeren Vorgängers. Schon der von Odin (Anthony Hopkins) vorgetragene Prolog zur Vorgeschichte der Dunkelelfen fällt denkbar öde aus und tatsächlich entpuppt sich Bösewicht-Langweiler Malekith als Schwachpunkt des Sequels. Das dachten sich wohl auch die Macher der Produktion und haben nachträglich den Elfen-Anteil reduziert und stattdessen dem intriganten Loki mehr Szenen zugestattet. Keine schlechte Entscheidung, denn der charismatische Tom Hiddleston ist nach wie vor der heimliche (Anti-)Held des Films. Thor-Darsteller Chris Hemsworth glänzt wiederum als Sympathieträger, doch die schöne Schmunzel-Ironie des ersten Teils bleibt in der Fortsetzung mit Ausnahme der Subway-Sequenz leider auf der Strecke und auch das Techtelmechtel mit Astrophysikerin Jane Foster (Natalie Portman) gerät in dem Fanatasy-Spektakel zur Nebensache.
Wie eigentlich alle Disney/Marvel-Filme bietet auch die Blu-ray von Thor – The Dark Kingdom Bild und Ton auf allerhöchstem High Definition-Niveau. Insbesondere die 7.1-Audiospur (leider nur im Original) sorgt immer wieder für ein geradezu sensationelles Soundpanorama. Unbedingt sehenswert bei den Extras ist der Kurzfilm "All Hail the King" von Iron Man 3-Drehbuchautor Drew Pearce mit Ben Kingsley.
Marcs Filmwertung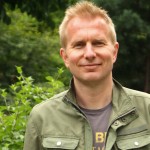 Leserwertung
Cast & Crew
Diese DVD/Blu-ray wurde uns vom Vertrieb Walt Disney Sudios Home Entertainment kostenlos zu Rezensionszwecken zur Verfügung gestellt. Unsere Bewertung ist davon jedoch nicht beeinflusst und gibt die unabhängige, persönliche Meinung des jeweiligen Rezensenten wieder.